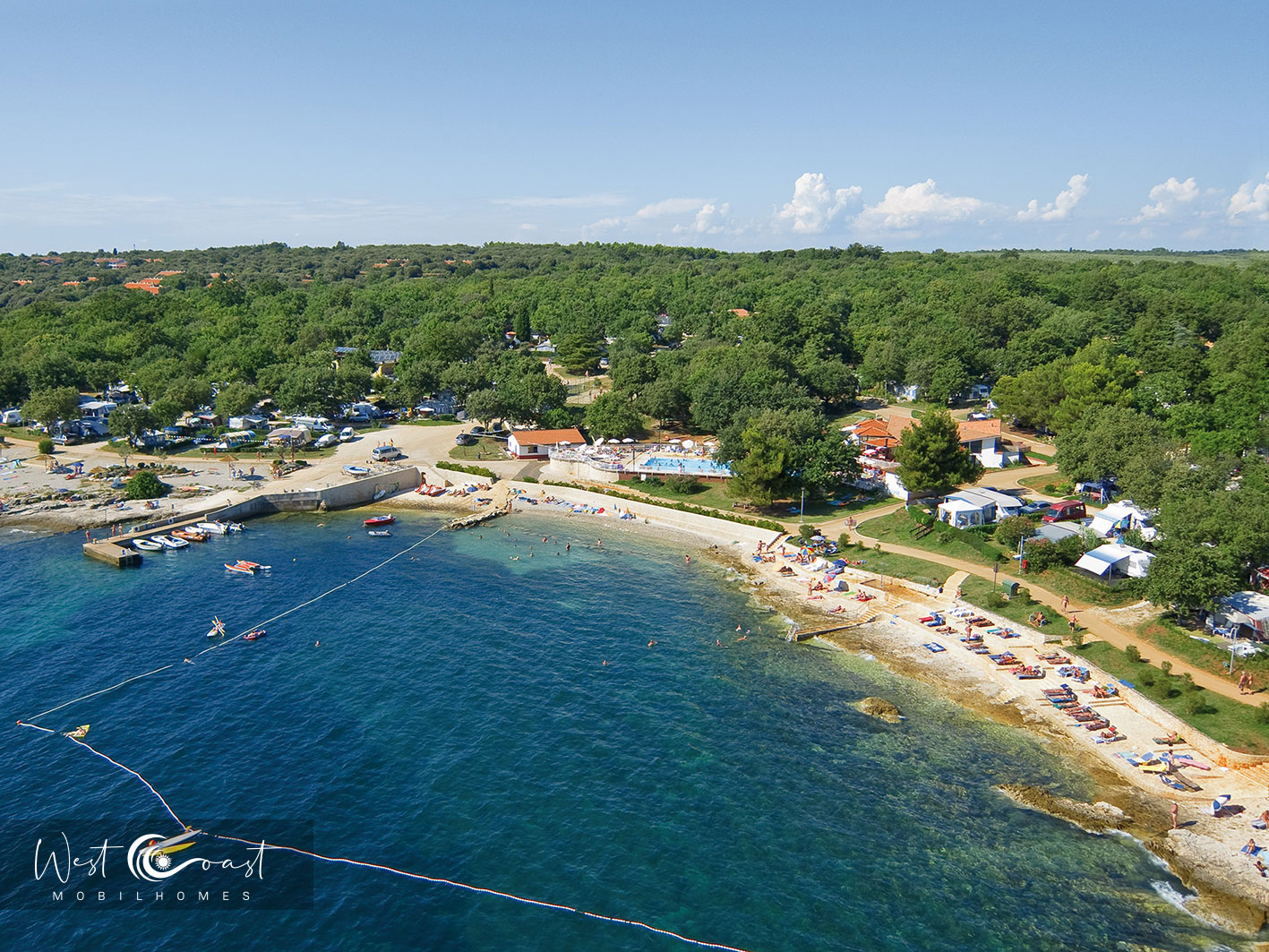 West Coast Mobilhomes in Solaris
The West Coast Mobilhome are situated in a quiet area of the campsite, in the zone L, 300 meters from the beach and the pool. They are also very close to the supermarket and other shopping facilities. There are only 4 mobile homes of this type, and are a perfect choice for a group of friends travelling together.
Naturist Resort Solaris is a real oasis of the Lanterna peninsula. It is mainly covered with oak and pine trees and it offers an incredible feeling of relaxation. The 2,5 km long beach, the clear and gentle see with pebble and rocky beaches, big seaside pool, the commodity of the West Coast Mobilhomes and campsites' facilities, are ideal for a holiday in two but also for a family holiday.
Sun loungers and umbrellas can be rented at the beach, and are free at the pool. There are also showers, a ramp for boats, lifeguards on the main beach, a nearby sport centre, bars and a restaurant. The coast of Solaris is also long enough for those who prefer the enjoy the sunshine and the sea in a calm environment.
Further Solaris amenities for active people and sport addicted:
all-day entertainment programme for adults and children in high season
bike rental
guided cycling tours
biking and running trails
bowls courts
8 tennis courts and equipment rental
Sport grounds, beach volleyball
Table tennis
Mini golf
Water sports
Pedal boats, beach canoe and sailing boat rentals
Banana riding
Speedboat with parachute
Evening entertainment
Camping day and Solaris Carnival (August)